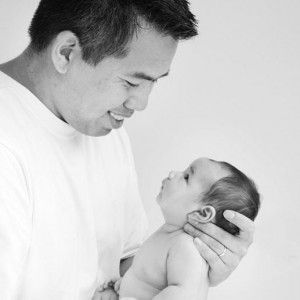 General FAQ
International FAQ
What is Surrogacy?
Surrogacy is when another woman carries and gives birth to a baby for the intended parent(s) who are unable to conceive or carry a child themselves.
Full surrogacy (also known as Host or Gestational) involves the implantation of an embryo created using either: the eggs and sperm of the intended parents; or a donated egg fertilised with sperm from the intended father; or an embryo created using donor eggs and sperm.
Partial surrogacy (also known Straight or Traditional) involves sperm from the intended father and an egg from the surrogate. Here fertilisation is usually done by artificial insemination or intrauterine insemination (IUI).
Why do I need to use the services of a Lawyer and why can I not apply on my own?
In straightforward cases, many intended parents deal with the legal process themselves, although it can be helpful and reassuring to seek some guidance about what exactly you need to do and what to expect. In more complex cases (for example where one or more of the parental order conditions may not be satisfied, or where there is an international element), it is important to seek legal advice since surrogacy law can be immensely complex and the stakes are high.
Our Lawyers assist you in a professional and orderly manner to supply exactly the information expected by the relevant agencies and authorities. We assist you to prepare and submit your Application forms and ensuring that they have been filled out correctly. The Lawyers draft the written, legal submissions, which accompany your application supporting to ensure the expeditious processing of your application. Surrogacy One only associates itself with Lawyers who can represent you at the highest level in their member jurisdiction, should this be deemed necessary.
Is a legal consultation required to initiate the case?
Yes. The nature of the consultation will depend on whether you wish to pursue a surrogacy arrangement within your jurisdiction or abroad. A consultation will be necessary to outline the laws and procedures and will help you decide whether to hire our firm. A detailed review will allow you to understand the legal and practical implications of your decision to opt for surrogacy abroad. We will review your case, and provide you with legal guidance and resources in order to make your journey as smooth as possible. It is best to understand the steps that are involved in the entire process so that you can effectively manage the process. We offer both telephone and face meetings.
Is this site operated by an Attorney or Solicitor?
Yes. Surrogacy One is a service of Clarus Law Group, a San Francisco-based law firm with an English affiliate office concentrating on immigration, surrogacy, fertility, and technology law. We are collectively qualified in the United Kingdom, Illinois, and New York. A lawyer will handle all of your surrogacy matters, not a paralegal, trainee, or law clerk. As qualified lawyers, we are accountable to our state bar association and law society and are therefore, committed to maintaining the highest standards of professionalism and service.
Why should I hire you as my lawyer?
There are many reasons. Here are a few.
Attorney-assistance: An attorney/solicitor will handle your case. Not a paralegal nor a law clerk. You will not be passed off to a paralegal after you have hired us, never to hear from your lawyer again.
Availability/Accessibility: If you have any questions or concerns, you can call or email and we assure that we will return your query within 24 hours. Our clients love this feature and appreciate that their questions are answered promptly.
Reasonable fees: Our legal fees are very reasonable compared to other law firms. We believe that it is important for clients to feel they received value for their money. Value comes from getting results at a fair rate.
Do I have to pay for the entire application all at once or can I pay as I go?
We would expect only 50% of the total legal fee to start your application. And we will collect the remaining 50% when we actually file the application with the appropriate authorities.
International FAQ
Is international surrogacy legal?
Surrogacy is a legal but restricted practice. Particularly in the UK, surrogacy laws were designed to cater for UK surrogacy arrangements and not those on an international scale.
It is not illegal for intended parents to enter into an international surrogacy arrangement. However, surrogacy laws in the UK were designed to prevent commercial surrogacy and this creates an international conflict of law if you enter into a commercial surrogacy arrangement abroad.
How do I return home from surrogacy abroad with my child after the birth?
You will need to ensure that you can travel home safely to the UK with your surrogate born child after the birth.
Due to complex legal issues, some surrogate born children following international surrogacy are born stateless and parentless with no citizenship anywhere in the world. It is very important that you get expert legal help to tackle the relevant citizenship, nationality and immigration law issues so you can obtain the right travel document for your child and handle arrangements as smoothly and quickly as possible after the birth.
Who takes care of the baby's arrival back to our home abroad?
Our office works together with lawyers abroad, specialising in family and immigration law. They take care of obtaining the documents required in order to take the baby out of the country, including the official (Apostil) stamps required by most national authorities. In addition, they obtain the surrogate's signature to a waiver of rights to the baby after delivery, as well as a legal opinion regarding the legal status of the relevant country.
As an intended parent, am I obligated to travel abroad to begin the process or can it begin in my absence?
In principle, frozen embryos can be sent abroad in order to perform the procedure abroad. We recommend traveling abroad for the sperm harvesting, mainly in order to sign the agreement with the clinic and get an impression of where the surrogate's pregnancy will be monitored. At least one of the parents must arrive after the delivery. If the baby was born of an egg donation, it must be the parent whose sperm created the baby. In Ukraine, you must travel abroad to sign all contracts.
How long is the process from down regulation to embryo implantation?
In India, the sperm donor is required to be in the country for at least three days. The egg donor must be in India for 5 – 10 days so that the cycle and stimulation may be closely monitored by the clinic. After successful egg retrieval and fertilization, the implantation will take place three days later.
Where does the surrogate live during the pregnancy?
When surrogacy takes place in Ukraine, the surrogate lives in her home. The intended parents can rent an apartment for her near the clinic, where she will live with her family, during the pregnancy.
When surrogacy takes place in India, the surrogates usually move into a dedicated residence near the clinic, where they have a cook, maid and caregiver who takes care of their needs. The place is guarded 24/7 so that the surrogate's whereabouts are always known and she is subject to close monitoring and supervision.
Why is a child born in India not recognized as an Indian Citizen?
Those born in India on or after 3 December 2004 are considered citizens of India only if both of their parents are citizens of India or if one parent is a citizen of India and the other is not an illegal migrant at the time of their birth.
If the child has parents with dual nationality, then it may be possible for the child to acquire Overseas Citizenship of India (OCI). OCI allows Persons of Indian Origin who have obtained citizenship of another nation, to acquire long-term leave to remain in India. Although often referred to as Indian 'Dual Citizenship' it is important to note that India itself does not support dual citizenship and that OCI, whilst offering many benefits, is not a full grant of citizenship. Alternatively, the child would have to apply for an Indian visa to remain in India whilst the immigration process for their destination country is pending.
How soon can I leave India and return home?
We strongly suggest that at least one of you remains in India with your child for a full six weeks following his/her birth. If you are returning to the UK, this is particularly important as under UK law, the surrogate mother must be given six weeks to make a decision on whether to keep the baby. If you do not comply with this you could face legal problems in the future. Given the length of the registration / passport application process, you are in any case unlikely to be able to leave India with your child within the first six weeks.