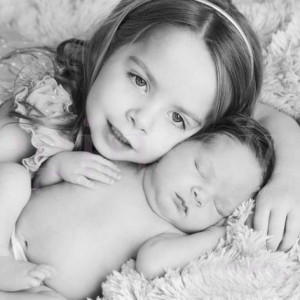 We help to create families by providing surrogacy, parenting, and immigration law advice on an international scale. We provide assistance with securing legal status, guidance on international procedures, and help with managing the surrogacy process.
Basic Consultation
If you are thinking about surrogacy, then you may wish to initiate your case through either a phone or face-to-face consultation. A consultation will provide you with the preliminary guidance into a legally complex area such as surrogacy, including general aspects related to surrogacy law in your respective jurisdiction, contract review, and parenthood.   Most suitable for clients who wish to opt for local surrogacy arrangements. Find out more
Comprehensive Legal Review
If you require detailed advice related to the international surrogacy journey, including medical procedures, legal and contractual implications, immigration consequences, parenthood issues, and the various international venues, then you may wish to opt for a comprehensive review of your case. Most suitable for clients who are considering international surrogacy. Find out more
Full Legal Representation
Whether you need assistance with bringing a child back as a result of international surrogacy arrangements, or assistance with the preparation of a parental order application, then we recommend full legal representation. We would provide full assistance in the preparation and filing of immigration applications and/or permits for your child returning to the U.S. or U.K. Find out more
You can request our legal services on our enquiry form.
CONSULTATIONS
We offer detailed consultations with a qualified and experienced lawyer.   This can be face-to-face or by telephone, depending upon your needs and where you are located.   During the consultation we cover the following issues if applicable: aspects of surrogacy law; egg donors; surrogates; parental orders; legal filing procedures; response to questions and details of all costs.
If you choose to engage our services for the matter discussed in your consultation within 30 days, the full amount of your consultation fee will be credited to the final legal fee instalment toward your case.
Please contact us or fill out our enquiry form to book a consultation now.
COMPREHENSIVE LEGAL REVIEW
Our comprehensive legal review includes a face-to-face or telephone meeting with us along with a detailed bespoke advice letter.  During the meeting, we cover the following aspects: surrogacy law applicable in the UK and/or US; international surrogacy arrangements and the consequences within your jurisdiction; citizenship and immigration issues; legal parenthood; and the criteria and process for applying for a parental order.
Included within this package shall be your own bespoke costs estimate for your case moving forward should you wish to instruct us to provide full representation.
Please contact us or fill out our enquiry form to book a comprehensive legal review now.
FULL LEGAL REPRESENTATION
Your individual case will be managed by one of our experienced lawyers.  After assessing and discussing your needs with you in full in the course of a consultation or legal review, your lawyer will recommend the appropriate legal course of action. It is very important that all parties entering into surrogacy arrangements understand the legal implications and risks of doing so.
We advise and assist clients regarding:
Entering into surrogacy agreements and their enforceability*
Advising on issues of immigration, entry clearance, citizenship
Providing guidance on legal parenthood for the child following birth
Drafting parental order applications and providing court representation at hearings
Advising surrogates of their legal status in relation to the child
Assisting with language barriers and accommodation for international cases
Liaising with foreign lawyers for dealing with domestic matters, i.e. FRRO clearance.
*In the UK, Clients should note that the Surrogacy Arrangements Act 1985 specifically prohibits the negotiation of surrogacy arrangements for profit.
Please email our office to enquire about professional services and related fees.