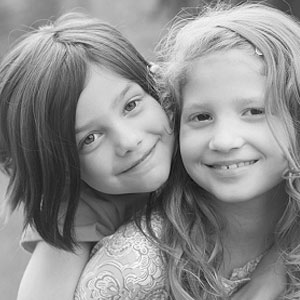 Acceptance
By accessing and browsing this Website, you accept and agree to be bound by and comply with the terms and conditions contained below. Surrogacy One may change such Terms and Conditions, at its sole discretion, from time to time, and you agree to be bound by and comply with such Terms and Conditions as they may be modified.
No Legal Advice
The information provided on our Website is distributed for information purposes only and is not intended to constitute legal advice. Many factors unknown to us may affect the applicability of any statement or comment that we make on our Website to your particular circumstances and legal counsel should be consulted with regard to specific application of the information, on a case by case basis.
No Warranties
Surrogacy One does not warrant the quality, accuracy, reliability or completeness of any information on our Website. Such information is provided "as is" without warranty or representation of any kind. In no event shall Surrogacy One be liable for any damages whatsoever, including special, indirect or consequential damages, arising out of or in connection with the use or performance of information available on our Website.
Services Offered
All works are undertaken by Surrogacy One (legal name, 'Clarus Law Group', US-based law firm).
Office Locations
Surrogacy One operates full-serviced offices to enable surrogacy services to be offered to clients across the world.  Surrogacy One has a base in San Francisco, CA and an affiliate office in London, UK.  With the help of correspondent and affiliate offices, we can offer our clients convenient access to us 24 hours a day 7 days a week.
Links to Third Party Sites
Surrogacy One contains links to third party Web sites. We are not responsible for the contents of any linked site, including without limitation any link contained in a linked site, or any changes or updates to a Linked Site. You agree that it is your responsibility to review and evaluate any such content, and that any and all risk associated with the use of, or reliance on, such content rests with you. You further agree that Surrogacy One shall not be responsible or liable, directly or indirectly, in any way for any loss or damage of any kind incurred as a result of, or in connection with your use of, or reliance on, any such content.
Limited License
Surrogacy One grants to you a limited license to display on your computer, print, download and use texts, and other content that is made available to you on our Website, for non-commercial, personal, or educational purposes only. Our Website does not constitute an offer. All service descriptions and representations are subject to final specifications for such services and must be confirmed by User prior to any order, quote, or other reliance upon the Surrogacy One Website.
Intellectual Property
Ownership and title to the Website's materials (excluding Licensed Content), including ownership rights to patents, copyrights, trademarks and trade secrets in connection shall be the exclusive property of Surrogacy One.
Communications
All official communications shall be in writing. Any notices to Surrogacy One shall be deemed delivered when delivered electronically, by commercial overnight delivery service, Certified or Registered Mail, Special or Recorded Delivery, or by hand to the address given for Surrogacy One. Notices shall be deemed given on the date notice is received by Surrogacy One (as evidenced in the case of Certified or Registered Mail by Return Receipt). Notices delivered to Surrogacy One electronically (including, without limitation, electronic mail) shall be deemed in compliance with this section only if promptly confirmed in writing.
Jurisdiction
This Website and all communications entered into through this Website are governed by, and are to be interpreted in accordance with U.S. law, unless otherwise stated in the relevant agreement.